Who am I?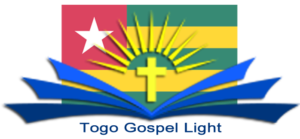 My name is Yaovi Kpogno, and I would like to share with you how I came to know the Lord Jesus Christ and the drastic change He has made in my destiny.
My story begins in the country of Togo, my birthplace and home. Togo is a small country in West Africa that covers around 22,000 square miles (or slightly smaller than the state of West Virginia). Togo is home to 7.6 million people, with 51% of the population practicing traditional voodoo. Other religious affiliations include 29% Christian (25% being Catholic and 4% Protestant with few Fundamental Baptists) and 20% practice Islam.

My Story
I was born into a pagan non-Christian home with three sisters and four brothers. When I was six years of age, I started going to the Catholic Church, but my dad put an end to that after two years. In 1992, I went for the first time to Bible Baptist Church of Sevagan (my native village). I continued going to the Baptist Church because of my love for candy. Almost every Sunday they gave us candies, and when anyone gave an excellent answer to a question, he/she received more candy. I remember making a profession of faith many times thinking that our teacher would give candy to those who made it.
My Video
Please visit my FaceBook Page:  Link to FaceBook