My earnest desire is to develop a close walk with God, constantly seeking and obeying Him.  I long to be a vessel God will use to shine the light of the gospel in Togo, Africa, and reach lost souls through preaching the gospel and planting churches for His glory.
I have been called to full-time vocational ministry in Togo and God has laid on my heart a burden to bring the Togolese to the knowledge of Jesus Christ as their personal Savior and Lord. I long to teach my people how to grow in the knowledge of the LORD and to have a personal relationship with God. It is my passion to identify and train those who called for the Lord's service and to see churches planted throughout Togo and Africa.
Planting churches, beginning first in Lome', the capital of Togo.
Starting a Christian school to reach young people, and their parents.
Start a Bible Institute to train Christian ministry workers.
Start a English Learning Center as a tool to reach young people and young adults
Build a "Children's Home" to reach orphan and needy children with the gospel of Christ.
Send missionaries throughout Togo and into African Islamic countries such as Mali, Niger and Senegal.
Togo Mission Location
I intend to make Lomé, the Capital of Togo, my ministry base. My reasoning for selecting Lomé is as follows:
Lomé is the largest region (about 1.8 million) among the five regions of Togo.
People from every region of Togo, live in Lomé for education/business reason.
When people live in Lomé, they are not as attached to their traditional beliefs and are more open to the gospel.
Once they are saved, they can take the gospel to their original regions and countries.
Churches in Lomé become financially independent quicker than in other parts of Togo.
A Church in Lomé can launch other churches throughout Togo, Africa.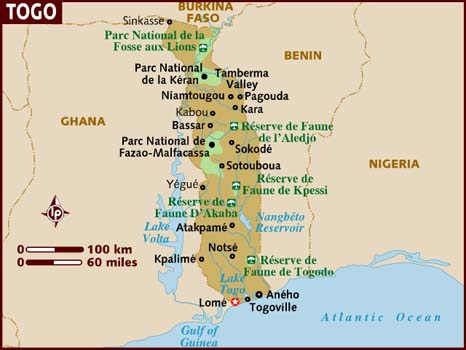 Support the Togo Mission
Hillsdale Baptist Church in Tampa, FL serves as my sending church. Please contact the senior pastor, Dr. Travis D. Smith, should you have questions or desire to inquire regarding my status as a church-planting missionary to Togo, West Africa.  Please visit my FaceBook Page:  Link to FaceBook
For more information, email me at Yaovi@TogoGospelLight.org